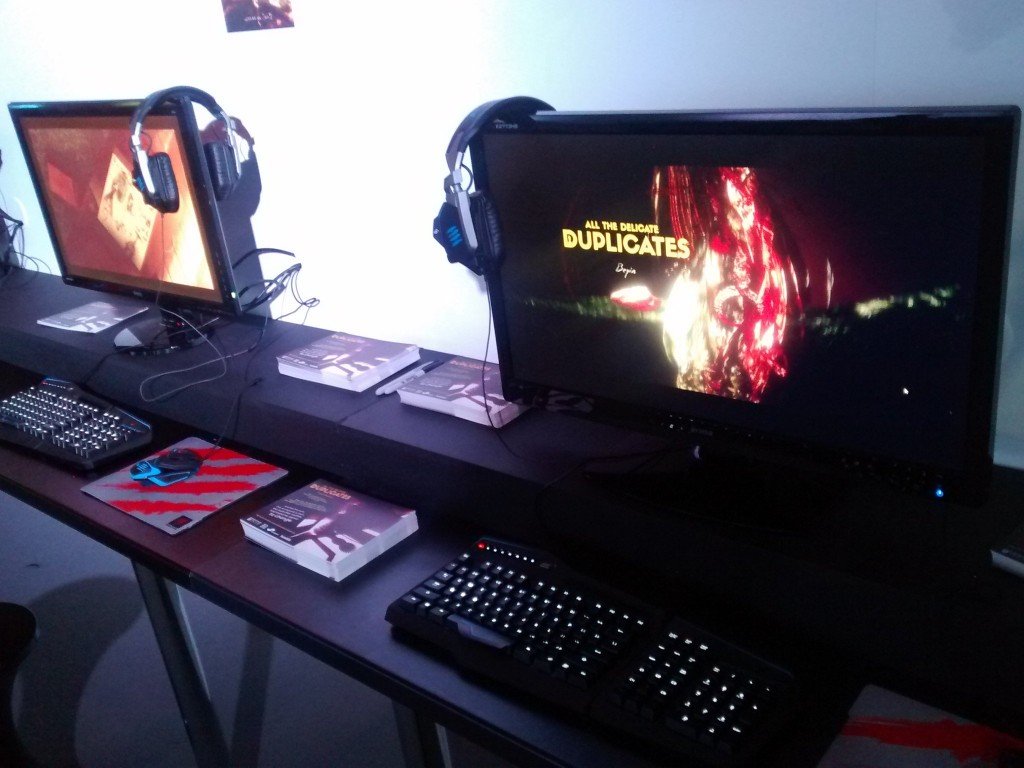 From our rampantly-overexcited-news-department, we're chuffed to report that All the Delicate Duplicates is now on show at EGX in Birmingham!  Our frenetic producer, Tam, is deftly handling demoing our latest build, and this particular demo is now playable for the first time ever as a worldwide exclusive at EGX, hosted by the Leftfield Collection.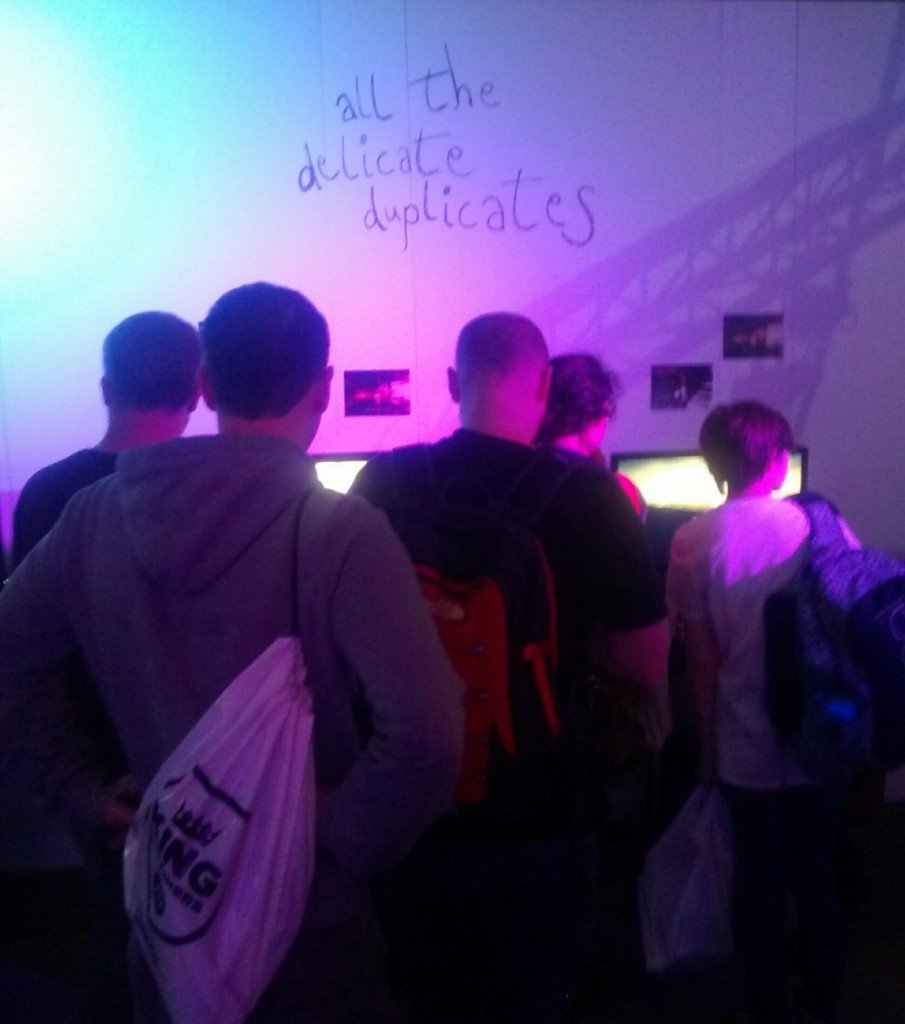 Sponsored by SEGA, the Leftfield Collection celebrates the diverse, innovative nature of the indie development scene, giving EGX attendees experiences that are often profoundly different to those available elsewhere on the show floor. Based on reactions so far, there's been lots of positive chatter about All the Delicate Duplicates, with the word edgy being tossed about by Leftfield attendees exploring it [whoo!]. There'a also free postcards showcasing some of the artwork from the game, such as:
So if you're in the general Birmingham area and keen to have a crack at this exclusive All the Delicate Duplicates demo [and/or can watch our livestream our #DelicateDuplicates demo LIVE from the EGX Twitch stage at 3:00pm BST today], pop into EGX and have a play through not just our game, but the other lovely games on offer as part of the Leftfield Collection.
And please tweet us if you are at the show by using #DelicateDuplicates. Not at the show? You can sign up for the BETA here.